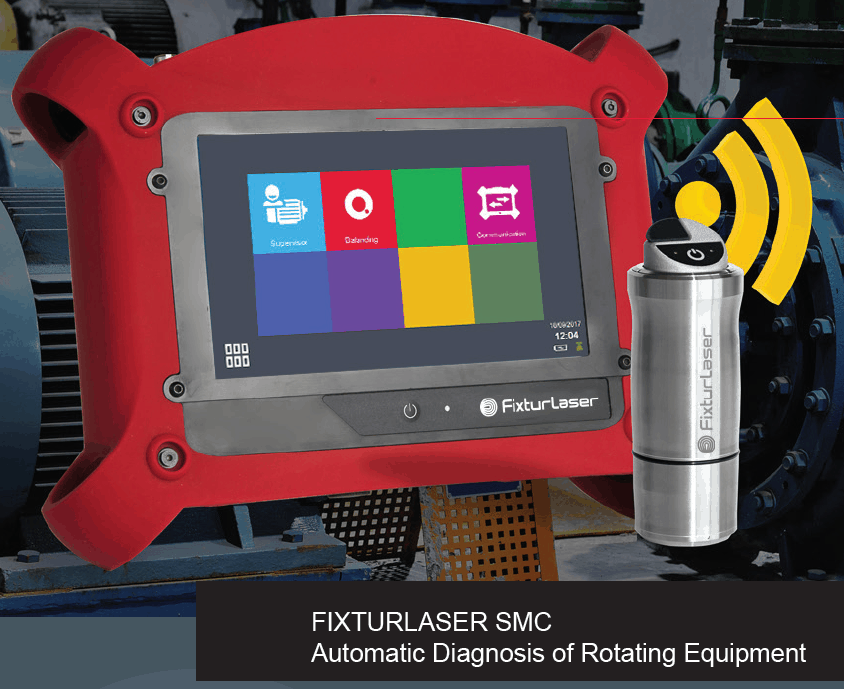 Fixturlaser SMC
Fixturlaser SMC machinery analyzer offers automatic diagnosis of machine faults, plus a built in camera, pyrometer, stroboscope and wireless tri-axial sensor.
Like no other, the Fixturlaser SMC is a portable, machinery diagnostic tool that allows mechanics and maintenance technicians to check the health of any rotating machine, as needed, in a matter of minutes.
It requires no special training or certification and generates straightforward, simple machine diagnostic reports with both confidence and severity levels.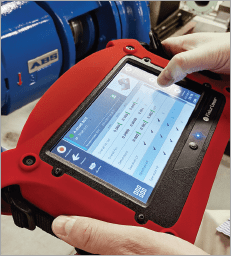 Automatic machine diagnosis – Accurex™
Fixturlaser SMC unique automatic machine diagnostic Accurex ™
is built into the Fixturlaser SMC. The patented machine diagnostics feature provides unbeatable fast, relevant and reliable results for a wide range of machine problems such as unbalance, alignment errors, cavitation, structural resonances, bearing problems, and more. Fixturlaser SMC machine diagnostic function differs from all other sys-tems.

Built-in laser pyrometer
Fixturlaser SMC have a built-in laser pyrometer that makes it easy to take the temperature of your machine to verify your diagnosis.

Built-in camera
For easy machine identification, sensor positioning, and report illustration

Three-axis wireless sensor
Fixturlaser SMC wireless tri-axial sensor will take readings in the vertical, horizontal and axial direction simultaneously making the measurement process fast and easy

Stroboscope
The built-in stroboscope makes it easy to pinpoint the RPM which is crucial for securing an accurate diagnosis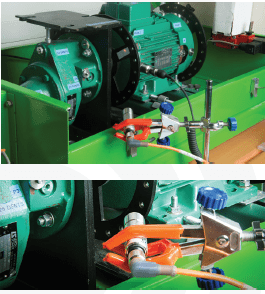 Fixturlaser SMC Balancing
Fixturlaser SMC Balancing is a powerful balancing tool, smart and easy to use. Fixturlaser SMC Balancer guides the user throughout the process and automates all calculations. The user is led through the user-friendly visual interface to define the machine, configure the speed counter, and select test weights.
Following the measurement proce-dure, the balancing instrument pres-ents the correct correction weights.
Fixturlaser SMC Balancing are available in balances for 1 plane, 2 plane balancing.